"isos to facebook na ine to klidi gia tin eonia filia"
me auti tin mistiria frasi arxizi to kenurio vivlio tu germanu kathigiti pliroforikis Otto Wiebermauz. i erevna tu dr. Otto ine poli apli alla simiose tin arxi mias kenurias epoxis stin istoria tis anthropotitas.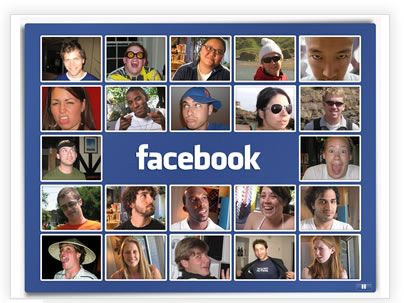 To kirio meros tis erevnas exei os eksis:
o X exi ena facebook profil Y
o X petheni tragika
dioti o thanatos tu X itane tragikos ke ksafnikos o X den katafere na diagrapsi to facebook profil Y
o X pethane allo o Y zei
o X exi Z filus sto facebook profil Y
apo tus Z filus to 60% den gnoirizi prosopika ton X alla kserei ton Y
ara to 60% tu Z ine stin pragmatikotita fili tu Y ke oxi tu X
min gnorizontas ton X prosopika den tha mathune pote gia ton thanato tu mias ke o Y ine panta ekei ke tha sinexizoune na kanoune like stis fotografies tu, na ton kanoune tag se post ke na tu stelnune dora sto farmville
ama oi Z pethanoune tragika ola ta profil tus tha minune sto facebook mazi me to Y ke tha arxisi mia eonia filia
(o doctor Otto mazi me ton gio tou Frantz se mia triferi ikogeniaki stigmi)
Pano stis theories tu dr. Otto stirizonte polles cyberthriskies pou pistevune pos to internet ine o paradisos kai otan pethani to soma i psixi mas tha paramini mesa stus ipologistes kai ta ipad.
I erevna omos ethese kai merikus provlimatismus
(tixea fotografia)
1) ithiko provlima: ama to montelo X pethani tragika i fotografies tis tha minune sto internet ke tha sinexizonte na theorounte omorfes ke proklitikes.
2) psixologiko provlima: ama o blogger X pethani tragika tha stamatisi na kani post sto blog tou kai i anagnostes tou tha aganaktisune kai tha tu kanune prosvlitika comment oste na ksanarxisi na kanei post. Otan (ke ama mathune) gia ton tragiko tou thanato tha niosune apesia
3) ikonomiko provlima: ama to montelo X mias poli gnostis stock fotografia pethani tragika i fotografia tha prepei na katargithi apo to stock site?