(o Xristos Santakai sta xronia tis doksas)
pu ine o Xristos Santakai? Ti kanei? Ti apegine to athoo pedi pu me tin aggeliki tou foni mas sinodeue stis agies giortes ton xristugennon ke tu pasxa? Sto internet kikloforune polles fimes gia tin katastasi tu! Kapios leei pos pethane, kapios pos epelekse ton dromo tu monaxismu sta vuna tis moggolias! Parallila kikloforune diafores fotografies enos 18xronu santikai me tubaniasmeno soma mavrismeno apo solarium!
TI NA PISTEPSUME?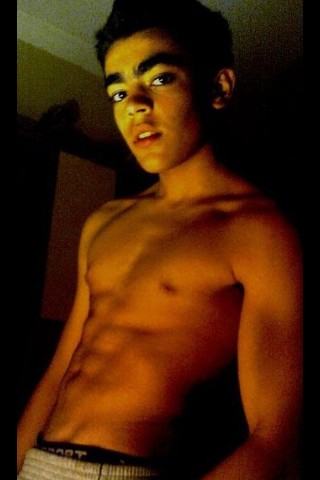 (gimnasmenos Santikai: alithia i psema?)
I alithia omos ine poli pio periploki! Den ginete na katalavume tis esoterikes allages enos anthropu xoris na meletisume kala ton psixosomatiki katastasi tu! O santikai egine 18 ke arxise na kitazi ton kosmo os megalo pedi pleon ke katalave oti i neolea simera den endiaferete gia psalmodies ke vizantinopop asmata! I nei simera kinunte sta akra! thelune dinates siginisis ke flegomenes performance apo tus kallitexnes! Parallila arxise na pigeni sto gimnastirio tu patera kasmiri KE ARXISE NA NIOTHI MIA DINAMI NA KILAI MESA STIS FLEVES TU! Mia aneksigiti diathesi na urliaksi ston kosmo tis pisti tu gia ton XRISTO KE TIN PANAGIA arxise na ton kirievi! Katalave pos tragudakia tu stil AGIA NIXTA den itane pia arketa...
INTERNET
(to palio myspace tu santikai)
Meta apo poli kero o santikai ksanabike sto palio tu Myspace, apofasismenos na vri ena KENURIO IDOS MUSIKIS pou na ton antiprosopevi. Epsakse ola ta idi, trip-hop, junglebeat, HARD ROCK, psychedelic fusion, alternative, alla tipota! Kanena apo auta ta idi den sindiaze TIN ORGI KE TIN PISTI pu ixe mesa tu! Apogoitevmenos apo to internet apofasise na dosi telos stin musiki tu kariera ke na pai na gini georgos alla ksafnika...! VRIKE AFTO PU EPSAXNE TOSO KERO!
I LISI
"to black metal ine san maxeri,
ama ise dolofonos tha to xrisimopisis gia na skotosis,
alla ama ise giatros tha sosis zoes!"
Entelos tixea o Santikai vrike to sigrotima Horde ! to sigrotima apo tin afstralia pu gia proti fora me terastio tharos sindiase to BLACK METAL me ton XRISTIANISMO! me to cd tus Hellig Usvart dosane arxi sto revma UNBLACK METAL (h christian black metal), to pio misito idos musikis tu kosmu! to misune i blackmetalades giati theorune asevia ke kseftila na xrisimopiune i xristiani tin black metal, to pio antixristianiko idos musikis ! ke tin misune ke i pio sintiritiki xristiani giati to black metal den exi tipota to xristianiko mesa tu! min ksexname tis gnostes flegomenes ekklisies stin norvigia! Alla ola auta den ton eniazan tu Santikai! Ithele na urliaksi tin pisti tu sta mutra olu tu kosmu! Gia auto xeretise tus filus tu, tin ikogenia tu ke efige gia panta apo tin ellada gia na pai stin norvigia ke na idrisi ena sigrotima!
( to sigrotima tu xristu santikai DIE SATAN! apo aristera:

Amesha Spenta (baso) , Xristos Santikai AKA Balthasar (kithara-foni) , Cassiel (drums) )
To sigrotima DIE SATAN! tu santikai afti tin stigmi ine apo tis pio gnostes extreme bades ston underground kosmo tu unblack metal! me idi 2 cd ke periodies se olo ton kosmo kanune ton antixristo na tremi!
I megali tus fimi vevea tus efere ke pollus exthrus!polla black metal sigrotimata dilosane orgi ke aidia gia to musiko sxima tu santikai ke orkistikan ekdikisi gia ton tropo pu xrisimopii tin musiki tus!
Ke tora ena mikro taksidi sto parelthon gia na thimithume pos arxisan ola!
HAIL SANTIKAI !